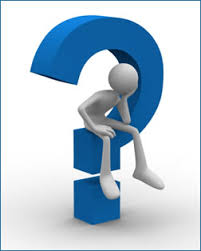 We held a run seminar at Fitness Artist in mid January. I mentioned that I love doing research, so if anyone had any interesting issues or questions fire away. If I (or any of the awesome professionals we had there) couldn't answer then it would become a little research project. We did have a question and I almost forgot about it until stumbling upon this
article
today. It is long so to summarize a woman in Iowa knew she had some 'disorder', but never was able to get a good answer from doctors. She took matters into her own hands and researched to find out she had a rare genetic disorder. Then went on to diagnose herself (and other family members) with yet another rare genetic disorder. In the process she added years to her father's life and then gave an Olympic Canadian sprinter some answers likely also saving her life. I am all for being your own advocate. Do as much research as you can and provide any medical practitioner with as much data as possible.
As I work with athletes I often come upon interesting 'issues' and in my research find that there are SOOO many people dealing with conditions for which they have no answers. They are told by doctors that it is something it might not be or not to worry or see a particular specialist, but they end up with no real answer.
The question that came up was itchy legs while running. Since we are in January my first thought was the air is very dry and it could be just as simple as that. But our athlete said no that he also felt it in the summer and both indoors and out. So that means it is not just dry skin. As I did some research I found that a lot of other people who have this itching syndrome also have Raynaud's (as do I). Raynaud's Disease is a vascular disorder of the circulatory system in the extremities (fingers, nose and toes). Those of us (and it is a lot of women) experience a hyper reaction to cold temperatures or touching a cold item. Our fingers may go white sometimes with pain and very often it is hard to use your hand. Personally I find that if my core is cold I am much more susceptible. I definitely have poor circulation - hereditary and on top of that low blood pressure as an athlete. Once my fingers go white there is no going back until I get warm and my hands have good blood flow. The biggest triggers are cold temperatures, but can even happen holding on to cold items. For some people stress can be a trigger and for others vibrations. This is interesting because as I read about people's itching many mentioned that vibrations would set the itching off. I guess the vibrations can trigger blood vessel spasms.
Many people find relief with antihistamines, but don't know why. Histamine is found in nearly all tissue in the human body. Histamine causes blood vessels to dilate and increase in permeability. If there is an injury this is a good thing, but if no injury is present it becomes an allergic reaction. An anti histamine will block the receptors, so histamine can't activate. Itching is an allergic reaction. People describe varying degrees of their itching from annoying to feeling like they have to rip their clothes off and can't stand the world around them! Then imagine going and being told we don't know what is wrong!!
So maybe decreased capillary size may cause histamine to rush to the site? Who knows - I am not a doctor, but the more I study this kind of stuff the closer I get! I wonder if slowly increasing the blood flow to the affected areas might decrease the allergic reaction. Exercise does increase capillaries. So if you are experiencing itchy legs and the first easy fixes like lotion and non irritating clothing don't work you may want to look deeper. I have now started to itch all over and my hands and feet are getting really cold. Time to get up and getting moving!
What is your burning (itching) question?