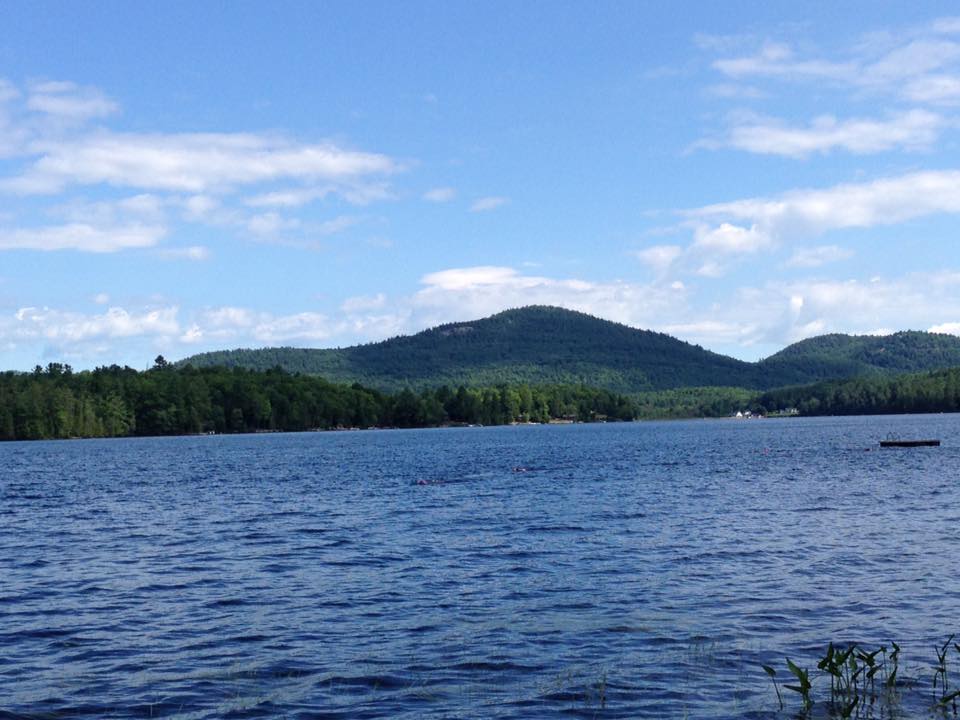 There are so many quotes about seeing. 'See and be seen'. 'A child should be heard but not seen'. 'Seeing is believing'. Do you see swimmers in the photo above? Maybe we need to go back to see and be seen! So often we don our Zone3 wetsuits and head out into open water. The concerns are more around seeing in the sometimes dark water, watching the waves, steering clear of fellow swimmers, figuring out how to deal with glare and for many staving off the dreaded panic attack. But how often do we think about our own visibility in the water? While we tend to ride higher in the water it is truly only our arms that break the surface with a tiny bobbing sometime colorful ball out in front. That ball or cap covered head is at least half the size of an average mooring ball. For visibility moorings typically have sticks with pennants attached.
So here we go into the ocean, lakes and reservoirs with kayaks, jet skis, and boats of all sizes moving at all speeds. Think about being in a speedboat going 30 miles an hour and being able to see a size 3 soccer ball floating 100 yards ahead (a football field). Sounds nearly impossible and then consider you have a skier off the back of your boat! Egads how can we stay safe?
Since the above picture was taken I have started bringing a buoy with me.
Zone3
offers three different buoys in two colors; orange and bright pink. Some have storage and one even has a spot for a water/hydration bottle. My bright orange buoy straps around my waist and floats behind as I swim. Not much drag, but a lot more visibility. When we did our
Zone3 wetsuit demos
we received bright yellow caps. These are very visible as are other neon colors or even pink. Blue, green, and patterned caps are not nearly as visible.
So next time out focus on your sighting as well as being seen. BTW - there are 4 swimmers in the picture above!